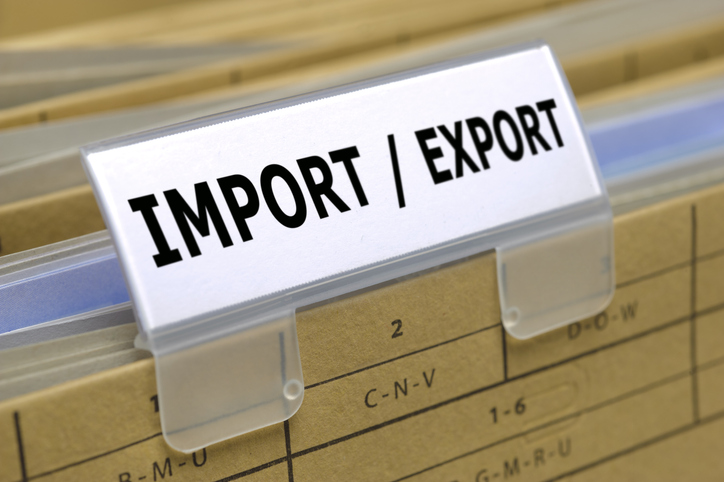 4 October 2022
Any purchase made outside the European Union, combined with the movement of goods into Poland or the EU, requires a customs procedure. Even when it is a purchase of a single piece of equipment, a small batch of materials, samples, etc.
This means that customs processing of shipments is an issue that all businesses and individuals importing or exporting goods outside the European Union's common customs territory will encounter. This is a very large group, if we take into account that it is not limited to those dealing with it on a daily basis.
On your own
The entrepreneur has two options: either deal with the formalities on his own, or use the services of a customs agency that will do it for him. In the first case, especially if going through the customs procedure is new to the entrepreneur or he deals with it occasionally, some difficulties can be expected. These arise from the need to familiarize oneself with numerous procedures and documents, and along the way one is likely to make a mistake that will either delay customs clearance or result in an erroneous calculation of customs duties and taxes, requiring later correction. In this way, a relatively simple procedure that an experienced customs agent would have brought to a conclusion in a few hours or days can drag on for weeks and cause strong, not necessarily positive emotions.
Customs processing of shipments done by agencies
The second option is to cooperate in customs processing with a specialized agency. In this case, special emphasis should be placed on the role of the agency's competence in preparing correct and complete documentation. Deficiencies in this area can really cost a lot, since the goods will not be released by customs until clearance is completed. The costs of storage, delays and contractual penalties arising from the importer's contracts with end customers then increase exponentially. What also grows is the frustration of many involved in the import process when they realize that big problems often originate from small mistakes….
——————————————————————–
It is worth mentioning that not only exported goods, but also goods moved abroad for a certain period of time, e.g. for presentation at fairs, as prototypes borrowed for testing, etc., are subject to the customs procedure. In this context, the group of companies obliged to complete customs formalities is extended to include start-ups, which, although they do not yet produce anything, in order to interest potential investors in what they offer, demonstrate prototypes at fairs and shows or directly at the customer's premises.
——————————————————————–
Two in one
Since customs processing usually takes place during the transportation service, which in turn is part of the logistics process, the optimal solution is to outsource the transportation and clearance activities to a logistics company, which either uses the knowledge and experience of its own employees or cooperates with experienced entities specializing in customs processing.
By organizing tasks in this way, we are the single point of contact for our clients. By commissioning us to transport goods involving import or export, they can forget all the inconvenience of having to fill out customs documents, obtain information about the status of the case or look for ways to simplify and speed up the procedure. Customers provide us with the necessary information and documents about their company and the ordered goods, we take care of the rest.
We work with the best
We believe that important issues are best entrusted to the best specialists, which is why in the field of customs services we cooperate with one of the largest and most experienced customs agencies in the country – Rusak Business Services Sp. z o.o. In 2020, it placed first in the ranking of customs agencies prepared by "Dziennik Gazeta Prawna", which took more than 100 entities under consideration. The employees of Rusak Business Services are well versed in customs law and procedures and have many years of experience in customs processing of all types of transport: road, air and sea. They are able to use the information system provided by the state authorities to reduce clearance time as much as possible.
Using our own knowledge and experience and that of the companies we cooperate with, we can solve almost any customs clearance problem and ensure the shortest possible clearance time.